Over a decade of experience
as a Japanese staffing company
Our Story began on 2003. Back then we are the only one Japanese company who are running the business in outsourcing and supply local manpower in Malaysia until now. Experience in 17 years in this industries and helped a thousand of people to get their suitable job and also success in deliver the service to a lots of company and industries in this country. Staffing and Placement is our main business to support and cooperate to the client who are needed the manpower. The ability to deliver and supply short-term staff is one of our strength which sets Beable apart from its competitors. Fast response time on delivery and client satisfaction are our utmost priorities. And now we are growing and always give the top priorities for the best service to our client and also to other people.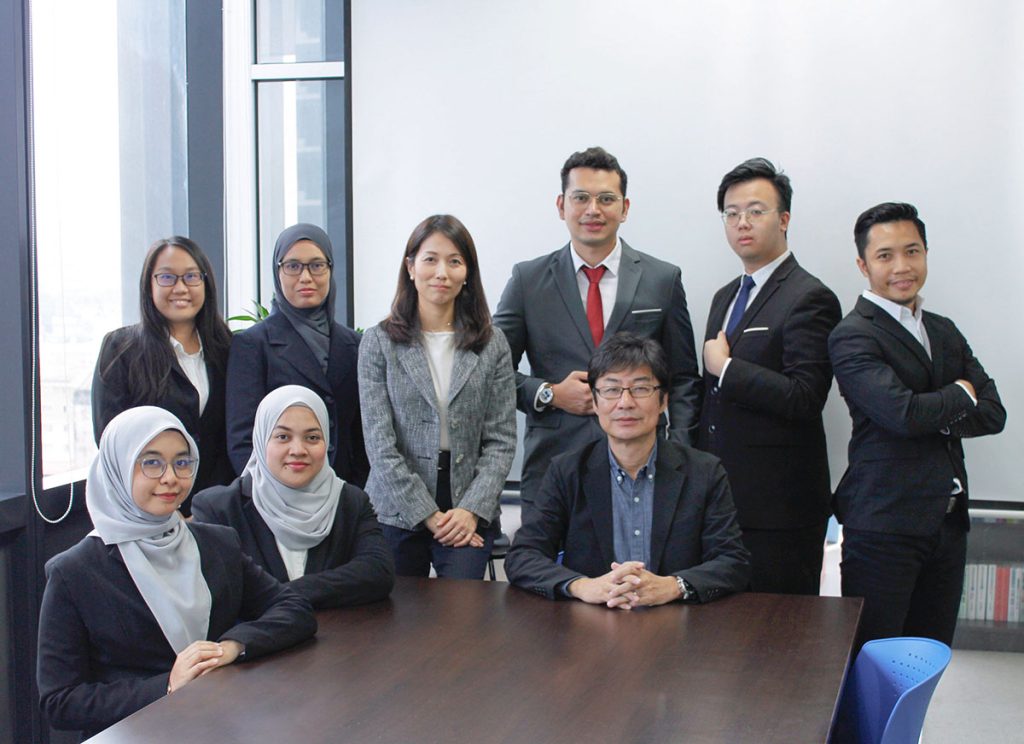 Full service recruitment consultancy
Short Term & Long Term Staffing,
Temporary to Permanent & Project Outsourcing
A PROUD SERVICE BY BEABLE

In this country, many companies is facing the problem especially to sustained their workers and control the turnover of the manpower staff. In this situation, Beable Malaysia can solve the problem and help the company to reduce their cost of turnover staff. We are the registered company which is the only one Japanese company who supply the local manpower for staffing position. Not only for long- term contract but also for short-terms or part time worker. With our top priority is deliver the quality service to the company, we are also got a lot of experience in supply the manpower in this kind on environment business field.
Placement
A PROUD SERVICE BY I-STAFF

Placement position is now quit high demand in many company and industries in Malaysia. Especially for high position for example : Managing Director, Executive level, Secretary, Account Manager and etc. Agency Pekerjaan I-Staff Sdn Bhd is part of Beable Malaysia, this company is supplying the high quality and capable person to work in many companies since it was establish in 2003. With the standard operation procedure (SOP) that we follow is a guarantee to make sure our client is satisfied with our best quality service.



He joined Recruit Co., Ltd., the largest HR company in Japan in 1987 and has been consistently involved in new business start-ups for 16 years. He was involved in the launch of "Hot Pepper" (Japan nationwide free town information magazine) in the Kobe and Osaka areas, and as the first editor-in-chief of each region, he also appeared as a commentator on local TV and radio programs.

Since he moved to Malaysia in 2003, he has also worked as Managing Director at Sakura Recruit(Founder CEO) and Unlock Asia (COO) for the past 18 years, and through his recruiting and business consulting businesses, he has supported local Japanese companies in building their human resources and organizations, and in attracting and establishing new companies from Japan. In 2013, he was featured in the Asahi Newspaper's Sunday edition (GLOBE), and on the NHK-BS1 television program "Global Debate WISDOM," where he shared his background on "Japanese youth moving to Asia" with Ian Bremmer and Noriko Hama. In 2014, he was introduced as one of the "100 Japanese people who won in Asia" in "AERA magazine".
In 2009, I've graduated with a Diploma in Art and Design at University Technology Mara. I've worked as a Manager at McDonald's Malaysia for almost 4 years. In 2014, I joined Beable Malaysia Sdn Bhd as a supervisor, after 6 month I've been promoted as a Sales and Marketing Executive and after that promoted as a Recruitment & customer service Assistant Manager, Now I'm a Senior Management Member. My main job is to handle business clients, promote marketing activity and assist business operations. I've been working at Beable almost 7 years. I enjoy communicating with many people and be connected with many clients. I also like working as a team in a healthy working environment.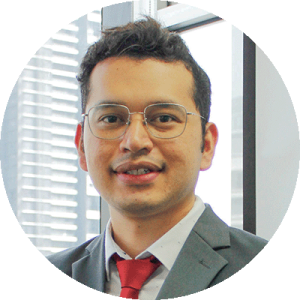 I have graduated with a Diploma in Physiotherapy from MAHSA University. I also graduate certificate in Business from the University of Melbourne. I've worked as a Sales and Marketing Executive at Bank Simpanan Nasional for Private Sector and also I have spent 2 years as a Personal Financial Executive at Bank Islam Malaysia Berhad. I've joined Beable Malaysia Sdn. Bhd In 2015 as a Recruitment Officer and then promoted as a Recruitment and Customer Service Executive in 2017. I am currently working as an Operation Manager. I'm responsible for leading and assisting to create a long-term marketing strategy and manage site operations to ensure consistently high levels of service, profitability and compliance. I like to cooperate with people and clients to be connected through the business.
After graduated from UiTM Shah Alam with Bachelor of Communication (Hons.) Interpersonal Communication, Amira joined Beable Malaysia Sdn Bhd as a temporary admin assistant in 2016. In early 2017, Amira has been promoted to an administrator and payroll assistant. Amira is now managing HR and Finance department.
Admin & Payroll Executive
After completing secondary school, Nazirah joined LR Heavy Engineering & Construction Sdn Bhd as an account assistant from 2009 to 2016. In 2019, Nazirah joined Beable Malaysia Sdn Bhd as a temporary admin and payroll assistant. In October 2019, Nazirah was promoted as an admin and payroll assistant. She is now assisting in administration and payroll.
I love to call myself a global citizen, born in Japan raised in Taiwan and Singapore, I furthered my studies in the English language in the United States. I went back to Japan for university, I graduated with Bachelors in International Liberal Arts Study at the Waseda University.
My working experience started with a trading company in Tokyo, Japan majoring in import and sales in the railway division, I work with international clients across the globe and garnered valuable business experiences in this field for four years. My journey continued in New Delhi, India for a year, I was a senior deputy researcher in a Japanese consulting firm. Since coming to Malaysia, I am currently holding a position with Beable as a CA researcher. I believe my vast knowledge from my past working experiences, learning from different cultures and my travelling life as a mother will help many individuals in finding their path and direction.
Assistant Manager, Researcher & Career Advisor
After graduating with Bachelor Degree in Management of International Business at XIAMEN University Malaysia, in year 2021, Poh Yee joined Beable Malaysia Sdn Bhd, appoint a Assistant Manager of Researcher and Career Advisor Department, mainly responsible for improving the efficiency of full spectrum of recruitment process from sales to recruitment advising; Provide workforce solutions to the client; and act as a administrative support to COO, Sales, Finance & Admin department.
Researcher and Career Advisor
My working experience started with a educare & learning compan as a daycare cum tutor teacher for 2 years. In year 2022, I joined Beable Malaysia Sdn Bhd as a Researcher and Career Advisor. My main job is to coordinate with assistant manager to establishes recruiting requirements by studying organization plans and objectives, visit and meeting with client and determines applicants qualifications by interviewing candidates, analyzing responses, verifying and preparing references report and comparing qualifications to job requirements.
After completing my Bachelor of East Asian Studies from University of Malaya in 2021, I started my recruiting career as an intern before fledging as a full-time tech recruiter for almost 3 years. As a tech recruiter, I was exposed to a number of terms and technology to understand my candidates better while consulting them on available IT positions in Japan and Malaysia. Now in I-Staff, I work as a career consultant and advisor for various industries, not limiting to IT, assisting those who are looking out for a better opportunity in Malaysia.